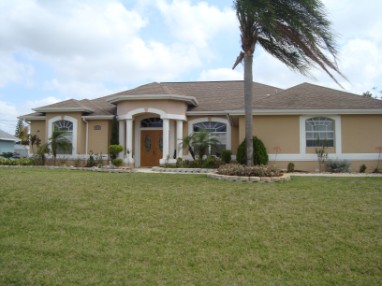 WHY IS NOW THE TIME TO BUY?
Because of the ever-changing nature of the real estate market, it's imperative that my clients have the most up-to-date information available. Far too often buyers miss out on their dream home because the property was listed and then sold before they even had a chance to see it.

As your real estate professional, I strive to keep my clients aware of newly-listed homes that may fit their criteria. Tired of waiting around for listings? Not very internet-savvy? Call or email me to find out how I can help you keep on top of the latest market listings.
I can have all of the listings that meet your search criteria e-mailed directly to you as soon as it becomes available on the Multiple Listing Service (MLS). You'll never miss out on your dream home because you didn't know it was for sale.
Visit my CONTACT ME page so that I can get you signed up immediately.

Short Sales VS Foreclosures
Short Sale Definition: When a seller is hopeful that their lender will take less than what is owed on their mortgage.
Is a Short Sale right for you? Typically, the short sale buying process could take 60-120 days to close, sometimes longer. Most of that time is that once the buyer has submitted an offer for purchase, they tend to have to wait for the lender to accept, reject or counter this offer.
With a short sale, until the house sells, the owner still owns the property even though the lender makes the final decision. A home that is lived in is usually better kept and maintained both inside and out. Also you have the benefit of knowing what work was done to the home while the owners lived here and when it was done.
If you have the time to wait, and are willing to negotiate the terms of the sale with the seller and their lender, you could get a GREAT deal from purchasing a Short Sale home.
Foreclosures VS Short Sales
Foreclosure Definition: When the lender has taken back their interest in real property through a legal process due to mortgagor failing to comply with the terms and conditions of their mortgage.
Making an offer on a foreclosed property is an easy process. The lender is already familiar with current market conditions as well as the value of the property. The home is usually priced below market value and offers a quicker approval time, 2-7 days.
So it's great for a quicker closing but you will most definitely be competing against multiple offers, and the lender usually accepts the strongest deal. (Not just the best offer, but the strongest; ie: larger deposits, stronger financing or cash offers, shorter time frame to close, etc...
The end result is usually instant equity on a great investment but just remember you are purchasing a home "as-is" with no homeowner input on the condition of the home or what might need replacing.